A typical tropical sunset. This is taken from Papeete harbor looking to Moorea.


This is taken from an island near New Caledonia looking at the Merry Maiden.


Rabaul sunset, to the east of New Guinea.


The "man eating" giant clam shell of Kiribati.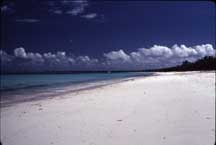 Just another fine white sand beach in Uvea.


Merry Maiden in a peaceful harbor of Vanuatu.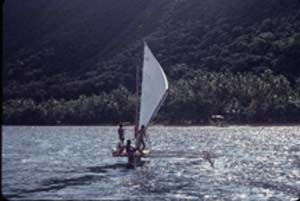 The amazingly fast outrigger of New Caledonia.


Letters home